!Note:
Please follow these steps if a video is not loading:
- refresh the page and hit the play button again
- disable adblock, it might block the video script
- try a different browser, the browser needs to be compatible with HTML5 videos
- try to download and use the internal video player
- sometimes it might take a bit longer for the videos to load due to the high amount of people trying to watch
Enjo Kouhai – Episode 2
Hentai World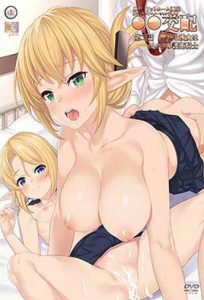 Watch Enjo Kouhai – Episode 2 online with english subtitles.
Hakobune Gakuen was selected as a model case for schools with different races.
Aegis, an escort knight who has moved in with the elf princess Iris.
She is helping her teacher with the "help" of Iris, along with her escorts.
Aegis was an excellent knight, but he was too serious about his role.
no problem. If you want to put it out, just put it out.
Aegis is also responsible for the elaboration of the homeroom teacher when iris is not possible.
As she seems to do her job, she shakes her rich breasts and tight buttocks to serve Ichimotsu.
A teacher who has a relationship with multiple students and feels guilty about putting out her subordinates.
However, the expression of the dignified Aegis seemed to fade somewhere …
XX mating with the elf princess Iris.
An iris that is continuously vaginal cum shot and falls.
Without a break, XX is replaced with escort knight Aegis!
Watch the best hentai series online english subbed and in high quality. All episodes are in 720p and 1080p quality (HD and Full HD). You can download hentai via download button from inside the video player. We recommend you the following hentai tags: loli hentai (lolicon), fantasy hentai, milf hentai, public sex hentai, school girl hentai, uncensored hentai and yuri hentai. Just type the tag in the search to view our vast hentai collection for each tag. Please enjoy yourselves! WATCH