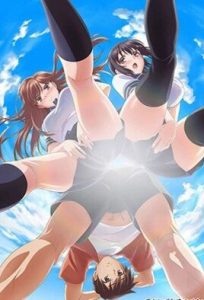 Forbidden bathing experience that started from a strange thing!
My close sister and my childhood brother, three men and women, immersed in the bathtub when I soaked into my bathtub and suddenly overflowed … Sister's secret love !? A
life-sized youth romantic comedy that doesn't let you say it's over!
Watch the best hentai series online english subbed and in high quality. All episodes are in 720p and 1080p quality (HD and Full HD). You can download hentai via download button from inside the video player. We recommend you the following hentai tags: loli hentai (lolicon), fantasy hentai, milf hentai, public sex hentai, school girl hentai, uncensored hentai and yuri hentai. Just type the tag in the search to view our vast hentai collection for each tag. Please enjoy yourselves! WATCH