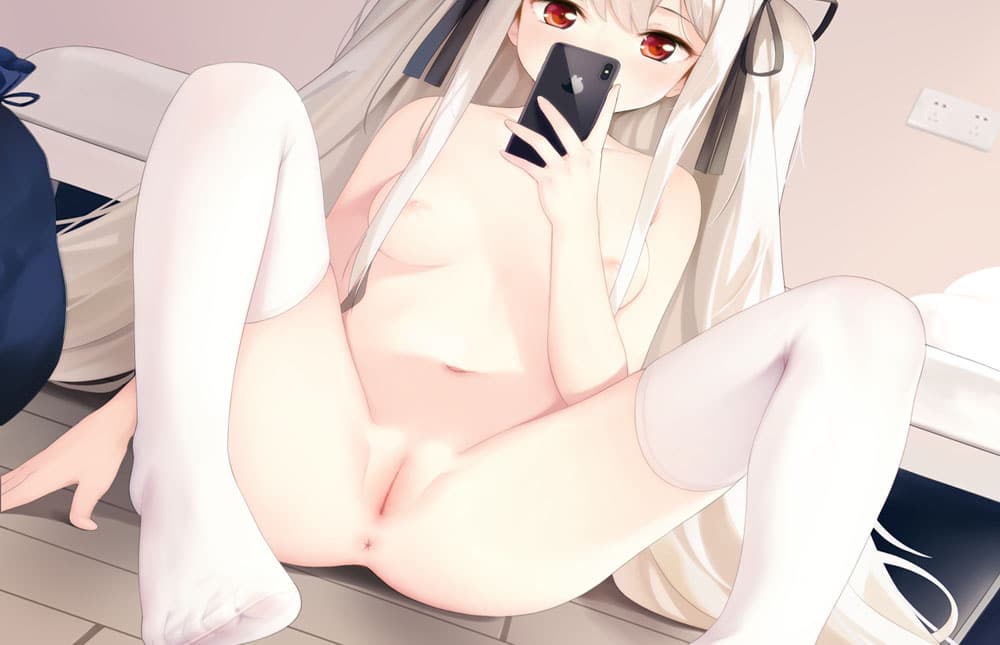 Hello, ladies and gentlemen! If you read the title you can already tell that is is going to be a list of the best uncensored hentai. Every hentai you find on this list you can watch for free on our website. Just click on the title and you will be sent to the first episode. Simple as that.
As you already know, due to their laws, Japan censors everything, including their porn and hentai. There was a time when they did not have laws about censorship and hentai was uncensored. The hentai you will find here is from that time. That's why some of the hentai series are in a bad quality, because they are old; but that does not mean they are not good.
This is not a top 10 best uncensored hentai series. It's just a list with good recommendations. You can watch and enjoy any of the listed hentai; I just gave them numbers so it will be easier for you guys to find them.
Without further ado, let's go straight to the uncensored hentai list!
Number of episodes: 3
One of the best hentai series out there. The plot may not be one of the most interesting plots ever, but the quality and the sex scenes make up for it.
"Haroumi Shiki, due to unforeseen events, is forced to stay at the home of three sisters with whom he used to play as a child. While there he grows closer to each of them in his own way."
How does he gets closer to them? Well, he fucks them, each of them, and even some of their friends. The best part is that, even if the plot is not that great, the sex scenes are very fluid and you can view them from many angles. Oh and there are a lot of them. Enjoy!
Number of episodes: 2
Our second entry is Fuzzy Lips. Based on the adult manga by Inu, Fuzzy Lips is about a young woman who enters a forbidden and hyper sexual relationship with her teacher. She rarely attends classes now and has taken to living with him but neither one is willing to express their feelings to each other. Frustration overflows and even when secretly dating, they can't quite communicate and connect unless they are having rampant steamy sex!
Fuzzy Lips is a pretty fun little two-part OVA series that works the teacher/student dynamic about as you'd expect without the cruelty. The sex scenes are solid and consensual without any scat or anything that one might consider out of the "norm" in a sense. It's a friendly title that plays well and enjoys its sensuality and sexuality while looking good with its animation and character designs.
Number of episodes: 2
We present you the animation "Yubisaki Annainin Shirudaku Settai Okawari Sanbai-me" from such famous studios as Ms Pictures and Waffle. This hentai will tell us the fascinating story of one seemingly ordinary, the salon, which provides massage services. It employs quite specific girls with magic, pleasuring fingers. They, during the massage, using unusual three pitchers of syrup, which bring unprecedented pleasure to the visitors. So unprecedented, that most of those who came for treatments that would require him brought even more fun. I think many understand about what a pleasure it is. But our lovely girls do not lose heart and just waiting to deliver its clients the highest pleasure with their sexy bodies.
The animation is a bit older and not really that fluid as the other entries on this list; but it makes up for it with various fetishes as: girls covered in oil and girls covered in lots of semen. Be aware that this may not be for you if you are not into rape, ugly bastard, brutal, etc.
Number of episodes: 2
We are now at number 4, Chikan no Licence or Molester License. So right off the bat, this hentai starts off inside a train, a very common place for hentai to make sex scenes out of for some reason. The main girl (who obviously has big boobs) gets in the train and starts being molested by a guy who looks like the TV host from the beginning of SAO II.
You should notice that this is not your typical hentai, the first girl actually does something smart when she is about to get raped; too bad it did not very well for her.
There are many girls, many scenarios, different ages, different oppai sizes; if you don't like the first scene just stay in for another one. There should be at least a scene for you to fully enjoy.
Number of episodes: 1
Mayohiga no Onee-san is an adaptation from the manga by Mikemono. The studio cut a lot of scenes from the original source; but in my opinion, the ones they kept are really good. This may not be for you if you are not into shota tag.
Plot: Izami is a shota who visits a Maid Cafe to meet up with Natsuki and have sex, then Akiha decides to join them too. Very easy to follow!
Some of the tags of this hentai are: maids, big boobs, threesome, shota.
Good points:
– Good animation and faithful character design.
– Stockings. If you like thighs, you'll love it.
– Best scenes are that of threesome! Really, really good.
Number of episodes: 1
Tags: anal, virgin, paizuri, knight, school, public, creampie, vanilla, big boobs.
Story: The story revolves around the arranged marriage of kabuto to Ruriko, with Kabuto wondering if Ruriko is only after him out of obligation or if she really does like him. While the story is somewhat basic it is original enough to be a bit refreshing in the sea of carbon copy vanilla hentais out there.
Art: The are is really nice; in my opinion, the best scene is the one with the girl in knight armor.
This is A very easy to enjoy hentai with a decent plot and some very good scenes and it's definitely worth a few rewatches
Number of episodes: 2
We are now on our last entry. Aniyome we Ijippari, also known as Lover-in-Law, has a very simple premise. Tsutomu lives with his brother's voluptuous wife, who he has the hots for. She is quite lonely and unsatisfied, since her husband is rarely home due to his work; at the same time a friend of Mai, Kozue, is hired to work at the Flower Shop that Mai runs. Kozue is also very well-endowed, and likewise feels a little lonely. Yes, Tsutomu is a very lucky guy. Eventually Tsutomu and Mai get intimate, and later on Kozue gets a piece of the action. Personality-wise, characters are nice, gentle and kind to each other. There are no villains here trying to kidnap, blackmail or enslave anyone. The male lead is ordinary looking, and the females are quite the eye candy. Keep an eye out for the Bikini scene in Episode 2!
The color palette is quite varied, no excesive grayness that could depress viewers. The Japanese dub is well-done, the background music and the sound effects are adequate for each situation.
This is a great title for newer Hentai watchers to start with. All of the sex is fully consensual and quite romantic, and there are no bizarre acts involving, say, body waste or anything similar… although when Tsutomu gets his hands on a remote controlled vibrator, things become a little kinkier, yet he still treats Mai and Kozue with respect through both episodes.
If you really are in the mood for a good, romantic Hentai, that doesn't involve endless torment and humilliation for well-endowed female characters, then this will be your cup of tea.