STORY
In a not so distant future, humanity has reached the very edges of the galaxy.
Perfect genetically improved clones of the most beautiful women on Earth are now used in combat and exploration missions. With the unique ability to synchronize and control powerful robots, they are the ultimate AI companions.
But recently, Earth has lost communication with one of its colonies: a planet called X-69, inhabited exclusively by XEN units.
Your mission is to discover what happened there, fix the issue and re-establish communication with the lost planet. To do that, you will join your AI companions on a crazy adventure that will have you go deep into planet exploration, battling corrupted XEN units and defeating powerful enemies.
It's time to take action! The fate of galactic exploration is in your hands!
GAMEPLAY AND OBJECTIVES
Heavy Metal Babes can be played on browser and mobile Android.
If you're wondering about the gameplay, you can rest assured it has everything a classic turn-based RPG needs and MORE!
With a nicely crafted messaging system in place, your 1-on-1s with the characters will be much more intimate.
Use the Communicator to sext, get steamy images and hot sex scenes of the girls you command!
Your objective is to take down your enemies at all costs and recover communication with planet X-69!
Defeat your ultimate nemesis, the Dark Goddess Enjoy, and enjoy an engaging gameplay in which you fight your way through increasingly difficult challenges, upgrade your characters, unlock maps and get explicit 2D animated sex-scenes!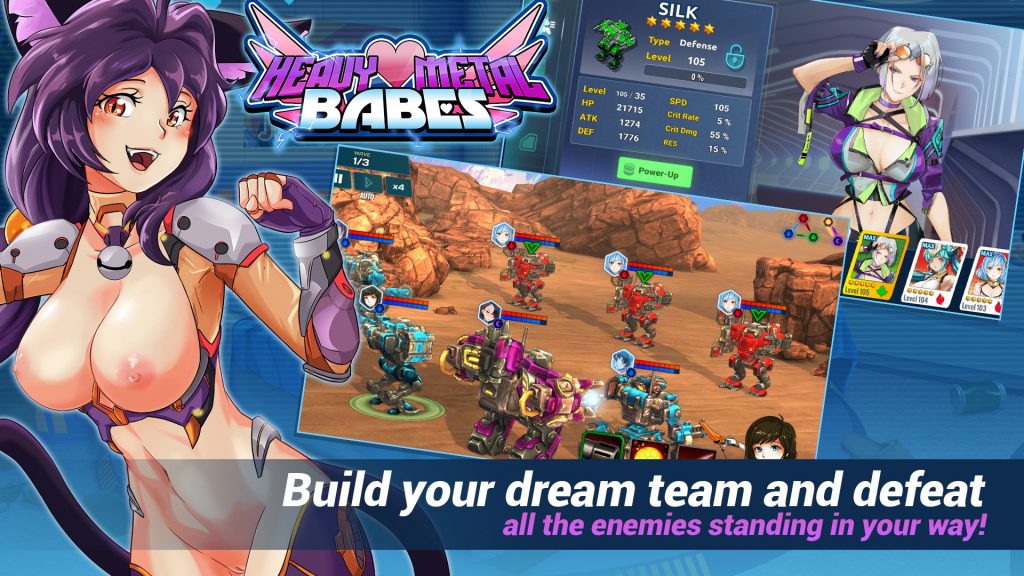 FACTS AND FEATURES
21 Girls and +140 H-Scenes
Group Sex H-Scenes
Amazing Storyline
Chat with girls and make them yours
+40 Erotic animated scenes
Challenge other players
Powerful abilities
XEN Labs Challenge
Overview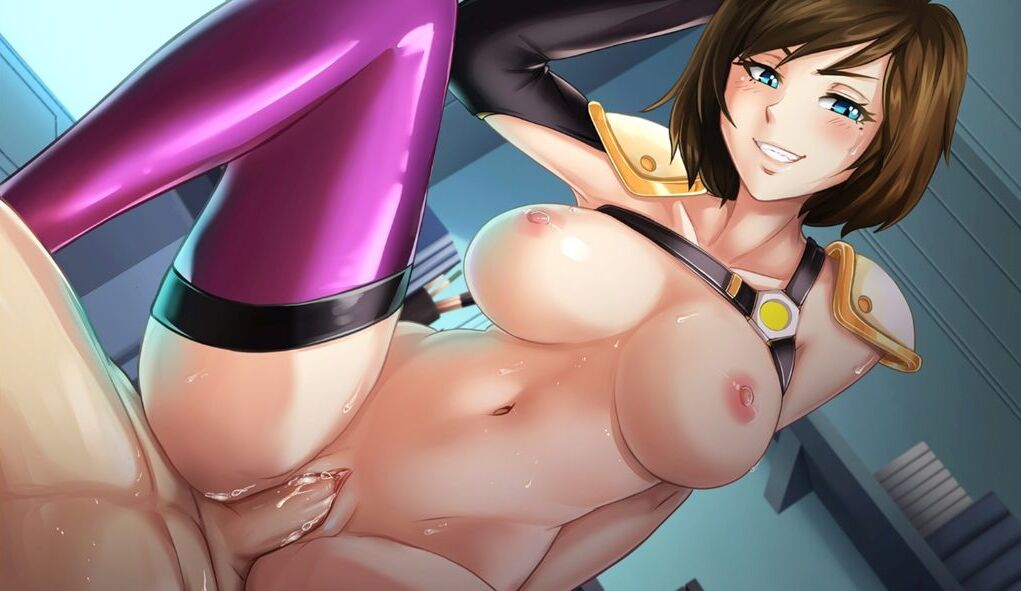 Amongst the many games that Nutaku showcases, one of its latest additions is particularly eye-grabbing; meet Heavy Metal Babes.
Coming straight from DigitalArts studio, Heavy Metal Babes takes place in an intergalactic setting, as Earth has lost contact with one of its outposts: planet X-69. As the lucky duck who gets sent to see what's happening, your ship slowly, but surely, fills itself with gorgeous looking, genetically modified ladies. Not only are they going to keep you company, but they will also fight to keep you safe, as you're aiming to complete your mission.
The very first impression you will get from the game is how outstanding the artwork is. The battles and sex scenes (over 40!) are live 2D animations, with just enough of a throwback touch to some earlier decade animes. Add some fantasy elements here and there and voilà, you have a beautiful, visually pleasing game. Wondering about the gameplay? Well, it's all you could possibly ask for; smooth, fast, while still requiring a good sense of character balance and combat strategy.
Not only are the graphics absolutely great, but the dialogues are as well. Like a fine piece of machinery, the inner thoughts run just as smoothly as the conversations you have with the girls. The humanisation of the Commander is on point, making your 1 on 1s even more personal. And, for a more intimate touch, make sure you use (and abuse) the messaging feature this game holds; the Communicator. In there, you will find sexting, kinky pictures and, most importantly, scenes for you to feast your eyes on. As you get down and dirty with your smoking hot crew, you will often find reminders of these encounters in there too. Pick your answering options based on the tokens you collect during battles, and allow yourself to be taken away by the beautiful, high quality, uncensored scenes that all these lovely ladies have to offer; with a wide range going from MILF to schoolgirl, every single one of your preferences will be covered.
As you will win more and more battles, you will be able to upgrade your character, unlock a map, and even partake in some side games to switch things up a little. Close your eyes for a second, and allow yourself to be transported by the music; the jazzy tunes that play in the main frame will set the mood for you to make the most of everything, *wink wink*. But once your squad is assembled and ready for battle, the high-octane action music will definitely drive your will to victory. And, of course, this game wouldn't be complete without a super villain; enters the Dark Goddess, your steaming and evil nemesis.
So sit tight, buckle up for the ride, and get on board, sexy thing; it's time for heavy metal!