Play Hentai Game
You are now watching Ero Ishi: Seijun Bishoujo o Kotoba Takumi ni Hametai Houdai – Episode 3 online on HentaiWorld.TV
You are currently watching Ero Ishi: Seijun Bishoujo o Kotoba Takumi ni Hametai Houdai – Episode 3 online on HentaiWorld.TV. 122138 people watched this episode.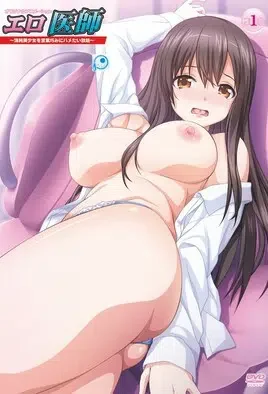 Studio: PoRO
Alternate Title: エロ医師 お仕置きチン察・綾乃~疼く叱責○○~(仮)
Release Date: June 24, 2022
Reina who becomes dashing and angry in the pinch of Ayano who asks for help Swing down at the devil stick who was crazy when it was time to use the scalpel that was brought out ... Tahiroyoshi asks for forgiveness in Dogeza Reina is told that she has found a place to be worried while going to play with her boyfriend Ayano is scolded ... No, I don't invite you, I don't feel it, so please see me . I was chewing on a chin stick, but ...