Play Hentai Game
You are now watching Eroriman 2 – Episode 1 online on HentaiWorld.TV
You are currently watching Eroriman 2 – Episode 1 online on HentaiWorld.TV. 94177 people watched this episode.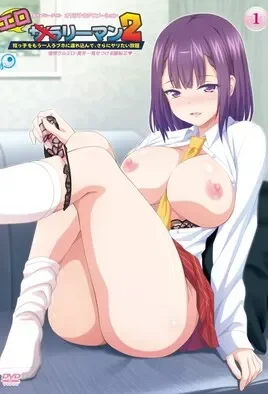 Studio: PoRO
Alternate Title: エロリーマン2 憧憬クール・真冬~お姉さまのドえ露出~(仮)
Release Date: 2022/10/28
Aina-chan, a naive girl, is Mifuyu-chan's cousin who attends an all-girls school.The No. 1 popular sister at the school Aina -chan attends, "Mafuyu-sama" . Chan's cousin has an unusual relationship with Wolverine Man Michiya! Aina desperately persuades her sister to return to her sanity, but on the contrary, she is serious about it, so she doesn't team up with her cousin and shows off her appearance. Confused by the astonishing fact, Aina-chan took out her smartphone because what you're doing is a crime, so I'll throw it all out Aina glares at Michiya with a look of desperation...but...that naive girl On the contrary, the one staring back was Michiya's trash stick...