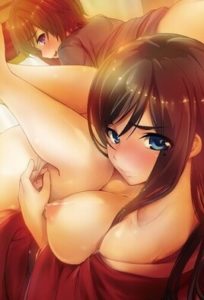 The eternal duty of being a home guard. A thankless job that has no end.
His next target is the Aunt. A womanly body with a young face and a dark secret…she likes to spend tons of money on gacha games, and now armed with this knowledge…he makes his move.
Watch Jitaku Keibiin 2 – Episode 3 online with english subtitles.
Watch the best hentai series online english subbed and in high quality. All episodes are in 720p and 1080p quality (HD and Full HD). You can download hentai via download button from inside the video player. We recommend you the following hentai tags: loli hentai (lolicon), fantasy hentai, milf hentai, public sex hentai, school girl hentai, uncensored hentai and yuri hentai. Just type the tag in the search to view our vast hentai collection for each tag. Please enjoy yourselves! WATCH