Play Hentai Game
You are now watching Toshoshitsu no Kanojo Seiso na Kimi ga Ochiru made – Episode 6 online on HentaiWorld.TV
You are currently watching Toshoshitsu no Kanojo Seiso na Kimi ga Ochiru made – Episode 6 online on HentaiWorld.TV. 74835 people watched this episode.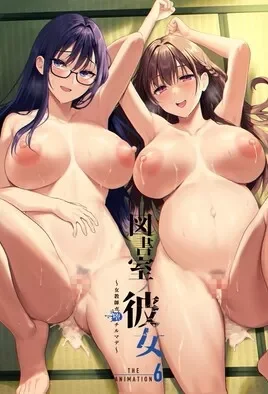 Studio: Pink Pineapple
Alternate Title: 図書室ノ彼女 THE ANIMATION 第6巻 ~女教師ガ堕チルマデ(後編)~
Release Date: 2023/09/29
The vice-principal who I thought had come to help me. For a short while, the man was a male who had been lured by a female. He appeals to him to return to his senses, but his four arms smeared with greed are ruthlessly extended to Ayako Takamine's body. The vice-principal and Kito blamed her from top to bottom, and the female body was helplessly disturbed and went mad. Ayako Takamine desperately endures for the students she should save, even though she is exhausted by the endless pleasure. Kito then proposes a certain 'game' to her...?