Play Hentai Game
You are now watching 1LDK + JK Ikinari Doukyo? Micchaku!? Hatsu Ecchi!!? – Episode 1 online on HentaiWorld.TV
You are currently watching 1LDK + JK Ikinari Doukyo? Micchaku!? Hatsu Ecchi!!? – Episode 1 online on HentaiWorld.TV. 153011 people watched this episode.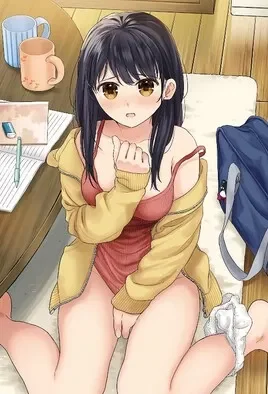 Studio: King Bee
Alternate Title: 1LDK+J系 いきなり同居?密着!?初エッチ!!? 第1話
Release Date: 2023/07/07
Akane Misaki will start living alone. She feels uncomfortable that she has a lot of luggage in the room, but she thinks that it is because the room is small and starts changing her clothes. After a while she saw the door open and a man she didn't know appeared. The man's name is Ken Hasama, and according to the landlord, they ended up in the same room due to a mistake in the contract. A vacant room will be available in a week, and until then, Akane and Hasama will be staying in the same room. Although it was an unfavorable situation for AKANE, the first day comes to an end without a big problem. As a result, the two of them will sleep on one futon. Akane finds it difficult to fall asleep in an unusual situation. Even inexperienced Akane knows that the glossy voice from the room next to her that comes into Akane's ear is the voice of H. While listening to her voice, Akane's hand reaches for her own crotch even though Hasama is sleeping next to her. Original "1LDK + JK Sudden cohabitation? Close contact!? First sex!?" Includes "Episode 1"