Play Hentai Game
You are now watching Sukebe Elf Tanbouki – Episode 2 online on HentaiWorld.TV
You are currently watching Sukebe Elf Tanbouki – Episode 2 online on HentaiWorld.TV. 47968 people watched this episode.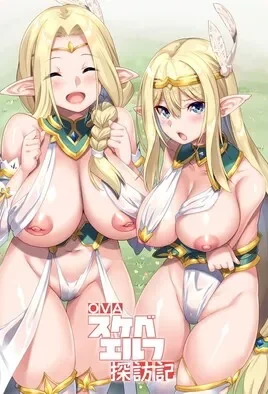 Studio: Bunnywalker
Alternate Title: OVA スケベエルフ探訪記 #2
Release Date: 2023/07/07
``Lukebe Elf Exploration'', which depicts the sex life of flirting with a busty lewd elf who is ignorant of sexual knowledge and has no sexual knowledge, has been made into an anime! After the lascivious elf Majana, sex with her inexperienced older sister, Elf Thieru !? Kazu is at a loss for sexual desire that he can't handle even if he goes to the limit with his sisters. What appeared in front of him was Mafnaria, the sister's mother who made an elf's aphrodisiac and was full of sex appeal in a lewd costume...! Doskebe sex life with a lewd elf mother and daughter that doesn't end until you get pregnant!