Play Hentai Game
You are now watching Eroge de Subete wa Kaiketsu Dekiru! – Episode 2 online on HentaiWorld.TV
Video not available!
You can purchase it on the official website:
You are currently watching Eroge de Subete wa Kaiketsu Dekiru! – Episode 2 online on HentaiWorld.TV. 321243 people watched this episode.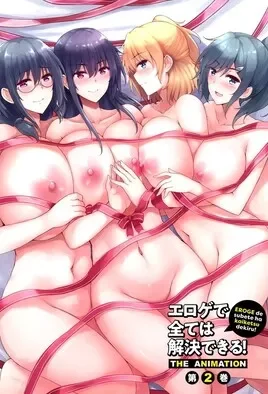 Studio: Pink Pineapple
Alternate Title: エロゲで全ては解決できる! THE ANIMATION 第2巻
Release Date: 2022/11/25
Mikoshiba, whose talent for drawing was discovered by the director, gathered the rest of the staff and decided to participate in club activities to make eroge. However, when it comes to what Mikoshiba does, it's all naughty things like soliciting female club members with sex and being used as sex toys for female club members. This time too, I was threatened by Riko, who secretly filmed sex with Mr. Saito, who was in charge of the scenario, and made to be a test bench for a new type of masturbator. When it ends, the director threatens him and forcibly pushes down the reluctant Himekami.