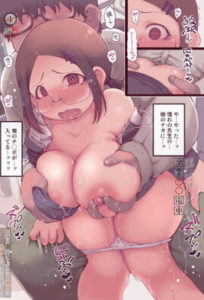 The monotonous formula of Sotsugyou XX Densha will likely be causing the interest of watchers to dissipate as the erotic animation's third episode has once again followed the usual sequence of "molest teacher on train", "remember past events", repeat.
Those tolerant of the lacking artstyle might find the repetitive nature of the show to be much more challenging to put up with.
Watch Sotsugyou Densha – Episode 3 online. English subtitles will be available soon.
Watch the best hentai series online english subbed and in high quality. All episodes are in 720p and 1080p quality (HD and Full HD). You can download hentai via download button from inside the video player. We recommend you the following hentai tags: loli hentai (lolicon), fantasy hentai, milf hentai, public sex hentai, school girl hentai, uncensored hentai and yuri hentai. Just type the tag in the search to view our vast hentai collection for each tag. Please enjoy yourselves! WATCH