!Note:
Please follow these steps if a video is not loading:
- refresh the page and hit the play button again
- disable adblock, it might block the video script
- try a different browser, the browser needs to be compatible with HTML5 videos
- try to download and use the internal video player
- sometimes it might take a bit longer for the videos to load due to the high amount of people trying to watch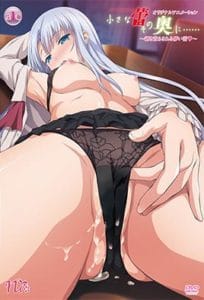 A quickie with his manager at work and long nights with his next door neighbor and her daughter. Does this guy ever stop slaying?
Watch Chiisana Tsubomi no Sono Oku ni – Episode 2 online with english subtitles.
Watch the best hentai series online english subbed and in high quality. All episodes are in 720p and 1080p quality (HD and Full HD). You can download hentai via download button from inside the video player. We recommend you the following hentai tags: loli hentai (lolicon), fantasy hentai, milf hentai, public sex hentai, school girl hentai, uncensored hentai and yuri hentai. Just type the tag in the search to view our vast hentai collection for each tag. Please enjoy yourselves! WATCH