Play Hentai Game
You are now watching Doukyuusei Remake The Animation – Episode 1 online on HentaiWorld.TV
Video was removed!
You can watch it on the official website:
https://www.pinkpineapple.co.jp/detail.php?did=2332&cid=1
You are currently watching Doukyuusei Remake The Animation – Episode 1 online on HentaiWorld.TV. 137509 people watched this episode.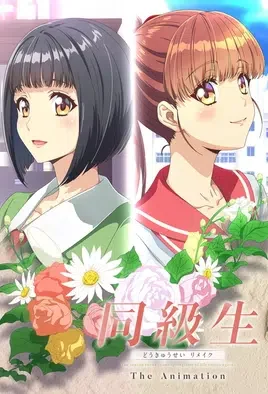 Studio: Pink Pineapple
Alternate Title: 同級生リメイク THE ANIMATION 第1巻
Release Date: July 29, 2022
In order to spend the last summer vacation of school life meaningfully, the hero who spent the first half part-time job. It's worth it and the funds are sufficient. He finally begins to act to pick up the girl. Satomi is a childhood friend of the main character and works at a coffee shop. She is the ace of the track and field club, and the main character is her fighting friend Misa. Ako works at a pharmacy where the main character often goes. She meets various people, finds out about her unexpected side, is attracted to each other, and is connected.