Play Hentai Game
You are now watching Sakusei Byoutou The Animation – Episode 2 online on HentaiWorld.TV
Video not available!
You can purchase it on the official website:
You are currently watching Sakusei Byoutou The Animation – Episode 2 online on HentaiWorld.TV. 292672 people watched this episode.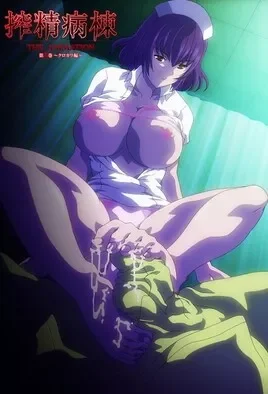 Studio: Pink Pineapple
Alternate Title: 搾精病棟 THE ANIMATION 第2巻 ~クロカワ編~
Release Date: July 29, 2022
Yamada was hospitalized with a complicated fracture of both hands. He had a certain "chronic condition". It was a strange illness that caused severe pain in the testicles if it was not ejaculated once every three hours. During his hospitalization, his "treatment", in which he cannot use both hands, will be handled by the nurses in the ward. However, this hospital was a hellish hospital where it was rumored that nurses with the worst personality would work ...! The second person's worst nurse is Kurokawa, an insidious nurse. Yamada, who was asked for "sincerity" in return for the squeezing procedure, will inevitably be used for Kurokawa's insidious revenge. Yamada is squeezed by Ji Po wearing Onaho and is made a large amount of ejaculation into Tachibana's personal locker. Kurokawa treats Yamada that has fallen to the point of falling as a "waste companion". "What is the compatibility between" Kuzu Hentai Ji Po "and" Kuzuma Oko "?"