Play Hentai Game
You are now watching Sakusei Byoutou The Animation – Episode 3 online on HentaiWorld.TV
Video not available!
You can purchase it on the official website:
You are currently watching Sakusei Byoutou The Animation – Episode 3 online on HentaiWorld.TV. 301577 people watched this episode.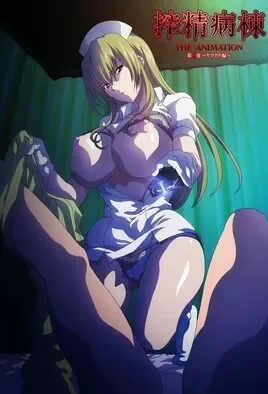 Studio: Pink Pineapple
Alternate Title: 搾精病棟 THE ANIMATION 第3巻 ~ヤマグチ編~
Release Date: August 26, 2022
Yamada was hospitalized with a complicated fracture of both hands. He had a certain "chronic condition". It was a strange illness that caused severe pain in the testicles if it was not ejaculated once every three hours. During his hospitalization, his "treatment", in which he cannot use both hands, will be handled by the nurses in the ward. However, this hospital was a hellish hospital where it was rumored that nurses with the worst personality would work ...! The third person's worst nurse is Yamaguchi, a violent nurse. Yamada is overwhelmed by her violent behavior and violent acts of the former Yankee. Still, rather than mental torture, I thought that for a while, I was at the mercy of the many squeezing machines that Yamaguchi brought in. However, there is a certain "change" in Yamaguchi ...? "It's a good courage! If you want to ejaculate so much, let me do it!"