Play Hentai Game
You are now watching Imaizumin Chi wa Douyara Gal no Tamariba ni Natteru Rashii – Episode 3 online on HentaiWorld.TV
You are currently watching Imaizumin Chi wa Douyara Gal no Tamariba ni Natteru Rashii – Episode 3 online on HentaiWorld.TV. 384849 people watched this episode.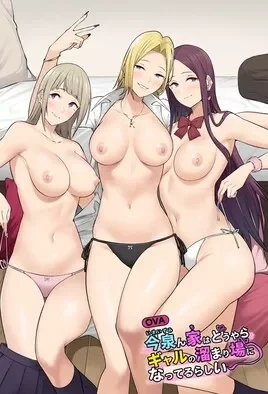 Studio: Bunnywalker
Alternate Title: OVA 今泉ん家はどうやらギャルの溜まり場になってるらしい #3
Release Date: 2023/08/04
- How long will this happiness last? Mr. Kurumizaka, who has a mischievous personality, Mr. Hamasaki, who is very kind despite his appearance, and Mr. Sasaki, who is bullish but weak against cocks. Happy and exciting days of having sex day and night while being teased by the three... One day, Imaizumi suddenly lost contact with them and felt the end of happiness, alone in the room and shed tears. was Hamasaki appears there and sees the situation... A complete animation of the story of four people who deepen their connection, drawn by the genius Goro Nori!!