Play Hentai Game
You are now watching Otaku ni Yasashii Gal toka, Kyonyuu no Osananajimi toka – Episode 2 online on HentaiWorld.TV
You are currently watching Otaku ni Yasashii Gal toka, Kyonyuu no Osananajimi toka – Episode 2 online on HentaiWorld.TV. 364961 people watched this episode.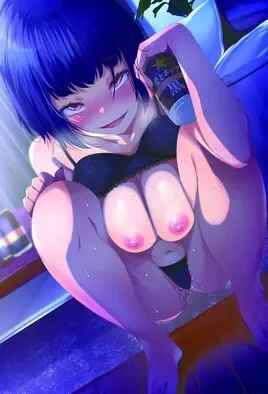 Studio: Queen Bee
Alternate Title: オタクに優しいギャルとか、巨乳の幼なじみとか。 2 [ふみひこ]
Release Date: June 17, 2022
"Troubles of Yuki Nishinaka" Rubber is indispensable when you have sex. However, frigidity ... I took off the rubber for the first time and culminated in vaginal cum shot. "NO MONEY NO SEX" Childhood friend Eve and Kazu. Kazu broke up with her and was frustrated! I asked Eve to do it, but I was the only one who felt nothing in a sex doll state. When I saw Eve talking to her cell phone during the act, she looked ecstatic enough to handle it roughly without hiding her irritation. "Drunk night" I was treating my drunken sister in front of me without a side dish. Hahaha, I noticed when my breathing became rough. Feeling guilty about losing to eroticism ... and playing with my body as my sister ordered. Forbidden relationship, kissing is not good! Includes "Troubles of Yuki Nishinaka," "NO MONEY NO SEX," and "Drunk Night" from the original "Otaku-friendly gals and childhood friends with big breasts."