Play Hentai Game
You are now watching Isekai Kita node Sukebe Skill de Zenryoku Ouka Shiyou to Omou – Episode 1 online on HentaiWorld.TV
Video not available!
You can purchase it on the official website:
You are currently watching Isekai Kita node Sukebe Skill de Zenryoku Ouka Shiyou to Omou – Episode 1 online on HentaiWorld.TV. 207685 people watched this episode.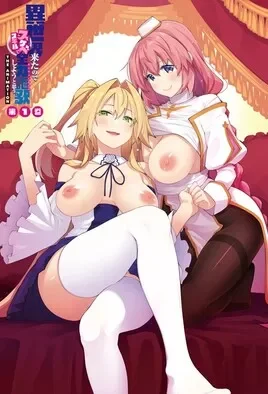 Studio: Pink Pineapple
Alternate Title: 異世界来たのでスケベスキルで全力謳歌しようと思う THE ANIMATION 第1巻
Release Date: 2022/12/23
"1st shot" Tatsuo, who finally died without ever using his hardened cocks in a SEX production , wants to build a harem by making women scream with his proudest cocks! Asking the goddess Iki, the hero Tatsuo, who has further strengthened his cheeks with cheat skills, decides to "OMOTENASHI" the goddess's voluptuous body as a start...! ``Second shot'' The next target after raping the goddess is a saint who devotes herself to the world !? indoctrinate.