Play Hentai Game
You are now watching Summer: Inaka no Seikatsu – Episode 2 online on HentaiWorld.TV
You are currently watching Summer: Inaka no Seikatsu – Episode 2 online on HentaiWorld.TV. 172529 people watched this episode.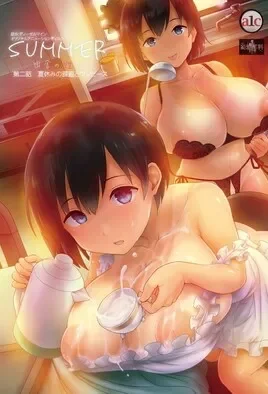 Studio: Mousou Senka
Alternate Title: SUMMER ~田舎の性活~ 第二話 夏休みの課題とワンピース
Release Date: Septmber 30, 2022
It's been a few days since the night when Hazuki Natsuhara and his cousin crossed the line. We have come to seek each other day and night, anywhere in the house, as long as we have free time. While doing your homework, in uniform. Relax while playing the game. It doesn't matter if a neighbor comes, it's hidden and naughty. I know this is a bad thing, but it's fun and it feels good ... Above all, I'm glad that the person I've always wanted to meet asks for it. "I'm going outside, maybe I'm addicted to it ... ♡" But this life doesn't last forever. That person will be at home only during this summer ... So last night. I took the plunge and visited that person's room. I hope I can remember that person even if he disappears ... Every time I hear the voice of a cicada, my body reacts. ...... Let me hear your cry next year as well.