Play Hentai Game
You are now watching J* Genkai Koubi: Goui Sounyuu de Bachibachi Niku Anaka – Episode 2 online on HentaiWorld.TV
You are currently watching J* Genkai Koubi: Goui Sounyuu de Bachibachi Niku Anaka – Episode 2 online on HentaiWorld.TV. 228567 people watched this episode.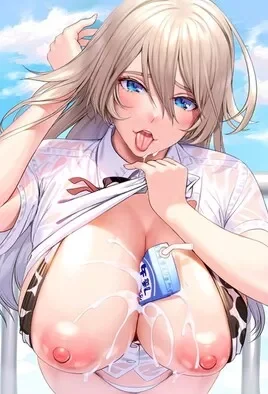 Studio: King Bee
Alternate Title: J〇限界交尾 ~合意挿入でバチバチ肉穴化~ 第2話 チチのチ晴れ
Release Date: 2022/09/09
"Chichi no Chi sunny" Takumi was having trouble with her childhood friend Maki sticking her body to her chest. She is often teased because she looks like a lover from the side. Maki isn't terrible, but Takumi immediately denies it. Maki's act is said to be revenge. In the past, Takumi was making fun of Maki, who had a small chest. But Maki's continued intake of her dairy products made her confusingly huge breasts. Enjoying her reaction with excessive skinship that pushes her breasts is said to be her old-fashioned recollection. Maki hears it and she gets hurt. Reflecting on her overstatement, Takumi treats Maki's favorite milk and bread. Her energetic Maki poses to emphasize her breasts and begins provoking Takumi. Maki showed her a paper carton of milk in her cleavage against Takumi who didn't deal with her. Includes "Chichi no Chi Hare" from the original "JK Marginal Mating-Agreement Insertion to Bee Bachi Meat Hole-"