Play Hentai Game
You are now watching Mahou Touki Lilustear – Episode 1 online on HentaiWorld.TV
You are currently watching Mahou Touki Lilustear – Episode 1 online on HentaiWorld.TV. 35265 people watched this episode.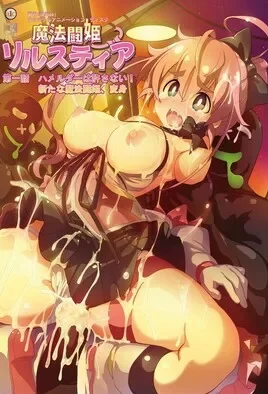 Studio: Majin Petit
Alternate Title: 魔法闘姫リルスティア 第一話 ハメルダーは許さない! 新たな魔法闘姫、変身
Release Date: 2023/10/27
Rin Himesato is a shy and plain girl who worries about her breasts being slightly larger than others. On her way home one day, Rin is attacked by Hamelder, an evil organization that runs rampant in the city. A desperate pinch! At that time, the one who helped her was Sumire Hiyama, also known as Frostia, the Magical Fighting Princess, who was her ally of justice and a senior at school. Rin finds out Frostia's true identity and can't help but worry about her fighting. In the predicament Frostier fell into, the flame of justice dwells in Rin's heart! "I want to become a magical fighting princess!" The story of a magical heroine who fights against an evil organization begins! Roaring, Lilustia's special move!! Explosively erotic big breasts swaying, erotic thighs peeking out from the skirt. All the combatants who have ascended "twice" are in ecstasy!?