Play Hentai Game
You are now watching Mihitsu no Koi – Episode 1 online on HentaiWorld.TV
You are currently watching Mihitsu no Koi – Episode 1 online on HentaiWorld.TV. 44083 people watched this episode.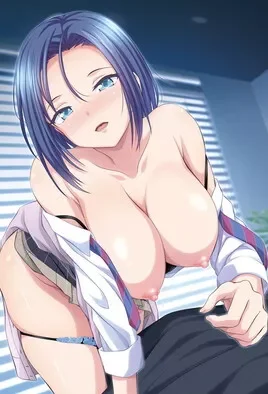 Studio: nur
Alternate Title: 未必の恋 ~親友の彼~(仮)
Release Date: 2023/10/27
Sportswoman Yuinika is a beautiful girl whose daily routine is to admire her best friend Risa. But she has an older boyfriend. Risa's boyfriend is the enemy of Risa's boyfriend, saying that he was originally not good at men and that he deceived his best friend . The ideal boyfriend who takes care of Risa and takes care of Yuinoka lightly . Witnessing Risa's sloppy appearance that she only shows in front of her boyfriend . I can't get the shocking scene out of my head... In front of her... Risa's boyfriend's hand was hanging from her side, tired from playing...