Play Hentai Game
You are now watching Natsuyasumi Ake no Kanojo wa – Episode 2 online on HentaiWorld.TV
You are currently watching Natsuyasumi Ake no Kanojo wa – Episode 2 online on HentaiWorld.TV. 241486 people watched this episode.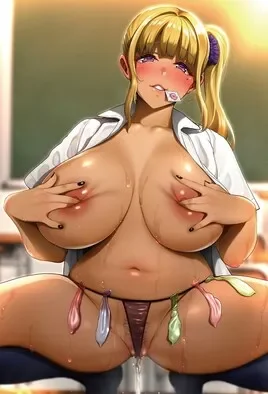 Studio: White Bear
Alternate Title: 夏休み明けの彼女は… 後編
Release Date: 2022/10/07
After the summer vacation, the appearance of Hanao who came to school was completely different from when she had neat, cute and black hair. During the summer vacation she was sexually pleasing and made a lewd woman, and she was dating her classmate Reiji Matsuoka, who she hated so much. Nishida heard a voice in her as she tried to open her club room. Hanao and Reiji were intertwined in the room. Nishida cannot accept that fact. She's been a week since then ... Hanao disappeared from her club room. She suddenly asked Reiji to come into her club room and she would direct the video. When Nishida, who knew nothing about her, stepped into the studio, she was naked, blindfolded, and had her hands hung. Nishida, who is confused by her, still turns the camera silently while hiding her upset. At the tip of her lens, she was perfectly trained into a nympho female pig, and the viewers also saw the appearance of vibes on Oma ● Ko and piercing a meat stick on anal and panting.