Play Hentai Game
You are now watching Sakusei Byoutou The Animation – Episode 5 online on HentaiWorld.TV
Video not available!
You can purchase it on the official website:
You are currently watching Sakusei Byoutou The Animation – Episode 5 online on HentaiWorld.TV. 122854 people watched this episode.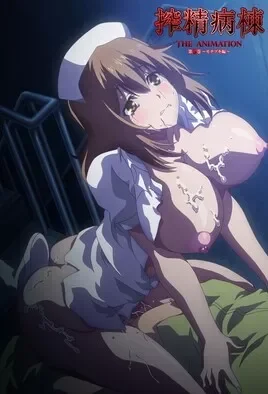 Studio: Pink Pineapple
Alternate Title: 搾精病棟 THE ANIMATION 第5巻 ~モチヅキ編~
Release Date: 2023/04/28
Yamada runs around the hospital ward at night. Yamada, who was spotted by the office nurse Numajiri, was about to accuse the head nurse of the many insidious sperm-squeezing bullies. Yamada tries to ask Mochizuki, who was at the nurse station, where the chief nurse's office is, but he is caught by Numajiri there. Numajiri takes Yamada and Mochizuki to the emergency stairs and orders the faint-hearted Mochizuki to have Yamada's semen treatment ○○. Mochizuki, who is shy but horny and has a perverted temperament, swallows a large amount of ejaculation from ○○ fellatio and cums by spraying her love juice. Numajiri then forces her virgin Mochizuki to have sex with Yamada. "Then, next time, let's put a dick in Mochizuki's virgin pussy!"