Play Hentai Game
You are now watching Tsuma Netori Kan: Bijutsu Kyoushi No Baai – Episode 1 online on HentaiWorld.TV
You are currently watching Tsuma Netori Kan: Bijutsu Kyoushi No Baai – Episode 1 online on HentaiWorld.TV. 41077 people watched this episode.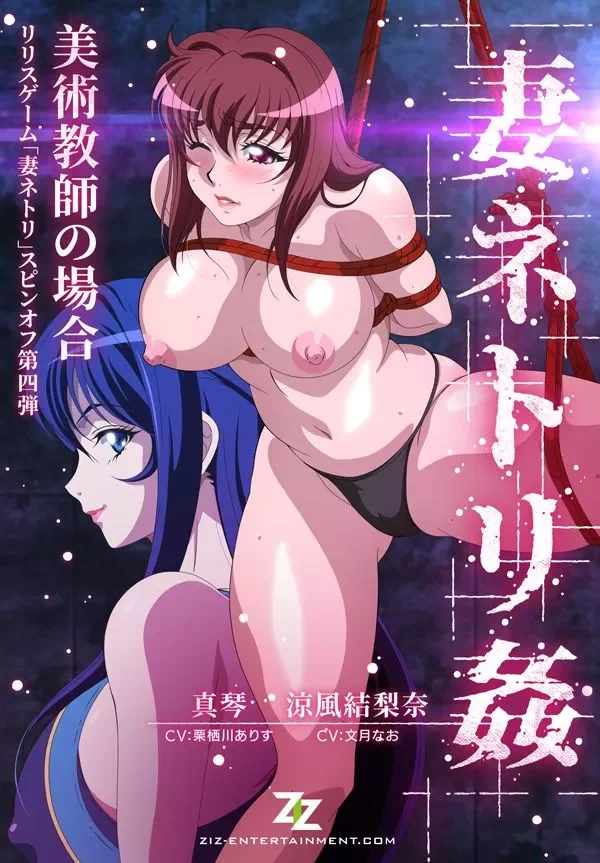 Studio: ZIZ
Alternate Title: 妻ネトリ 姦 美術教師の場合
Release Date: 17/11/2023
During her time as a university student preparing for graduation, Makoto's life takes an unexpected turn when popular fine arts teacher Yurina Suzukaze replaces her sick father at their family-owned gallery. This reunion with her former classmate sparks Sakakura's curiosity and leads him to devise a plan with accomplice Yasuno to train and submit Yurina. As the school principal issues instructions for an event focused on sharing experiences and training, Yurina begins diligently preparing for the journey ahead. On the day of departure, friendly classmate Sakakura offers her a cup of tea. However, after drinking it, Yurina starts to feel dizzy, her vision blurs, and she loses consciousness. When Yurina regains awareness, she is horrified by the scene that greets her: completely naked, tied to a chair with a gag-ball in her mouth, drugs injected into her excited nipples and clitoris. Sakakura then reveals his sinister intentions, informing Yurina that from this moment on, she will be imprisoned for half a month in this training room, subjected to the most excruciating sexual training imaginable. For what seems like an eternity, Yurina endures the unimaginable torment, pushed to her limits as she struggles to maintain her dignity and resist the relentless onslaught of degradation and humiliation.