You are now reading Horny Arcana [Review] online on HentaiWorld.TV
In a kingdom overrun with corrupted enemies, it's up to you to purify the land and defeat the source of the corruption. As you gather more allies and hone your strength, more corrupted enemies will emerge and stand in your way.
Venture the kingdom of Charde and discover the secrets of a fallen kingdom while satisfying the sexual desires of your horny crewmates!
Story Mysterious corruption creeps across the Charde kingdom! The queen places a bounty on whoever is behind this malicious act and swears to handsomely reward anyone who can reclaims the kingdoms' territory. Many adventurers, tempted by this wonderful opportunity to gain wealth, earn fame, and fight strong enemies, rushed in headfirst only to succumb to the corruption.
You are one of the adventurers out seeking adventure within the Charde kingdom. Along your journey you met Zoe, a priestess of the Goddess, who has been searching for ways to cure the evil enchantment. Before the two of you met, Zoe was desperately trying to treat the corrupted, but the corruption was just too strong and complicated, and all of her attempts ended up in failure. Right before she lost all faith, you showed up and provided her with help and a way to dispel the corruption. After that, the two of you decided to team up and set off together to help cure this corruption. This was how the Peachy Troupe first came to be—two like-minded people taking up the mantle of responsibility to dispel the corruption and reclaim the kingdom. Along the way, many more members will join in to aid them in the fight! Objectives Many of your former allies were consumed by the corruption and turned against you, so it is up to you to defeat and free them from the grasp of this evil influence. It won't be easy, so you will need the help of other adventurers. Recruit new allies, finish challenging missions, and unveil stories of Charde kingdom and its corruption.
As you progress, more sexy characters will join your team, be introduced in the story, or be captured by your troupe. You will be able to undress, tease, and have sex with all sorts of girls., Enjoy the sexy solace and experience the pleasure of building a harem in Horny Arcana now!
Play now Horny Arcana on your Android or IOS phone.
You are currently reading Horny Arcana [Review] online on HentaiWorld.TV. 152947 people visited this review.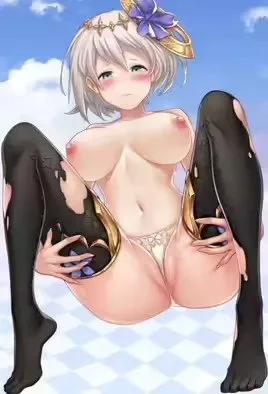 Review Author: Not available
Animation Score: 9
Characters Score: Not available
Plot Score: 9
Enjoyment Score: 9