You are now reading Isekai Harem Monogatari [Review] online on HentaiWorld.TV
Have you always wanted to enter into a fantasy world where your jizz would be magic? In the recently launched Manga adaptation 'Isekai Harem Monogatari,' this was the reality for Naoki Oikawa!
This hentai anime adaptation is of the manga "Sekai Harem Monogatari-Tales of Harem." It is based on a popular manga Tachibana Omina which is well-known in the 'Harem' category. The 'Harem' hentai anime centers on polyandrous relationships. In this genre, the protagonist is often surrounded by three or more love interests.
Synopsis
Isekai Harem Monogatari is a story about Naoki Oikawa and how he magically gets transported to an alternate world while he was masturbating. In this, the protagonist is a virgin who enjoys masturbating at least ten times a day.
The first episode starts with the protagonist buck naked in his house, masturbating to a fantasy porn magazine. Then all of a sudden, the magazine starts levitating and glowing, teleporting him to the parallel world where he is considered to be a hero. The parallel world is everything the protagonist had wet erotic dreams of filled with sexy girls of every race.
Pros
Here are some of the pros that will help you decide if you want to watch the hentai anime Isekai Harem Monogatari.
The animation of this hentai is impeccable.
The characters are really interesting and have a good backstory.
There is nothing sensitive, like rape or violent activities.
The storyline is simple.
Cons
We only found one major con with the Isekai Harem Monogatari hentai that the plot is very foolish. A porn magazine is transporting a masturbating protagonist to another fantasy world where he is the hero. The setting of the story seems overrated. The storyline could have been a little more sensible.
Conclusion
This hentai is recently premiered on 30th July 2020. Overall it seems like a good series. There is only one episode in the Isekai Harem Monogatari series , at the moment of writing this review. However, the story builds up the suspense to what the series might offer.
If you enjoy polyandrous relationships and an innocent virgin protagonist having the time of his life, then you should give Isekai Harem Monogatari a watch!
You are currently reading Isekai Harem Monogatari [Review] online on HentaiWorld.TV. 115634 people visited this review.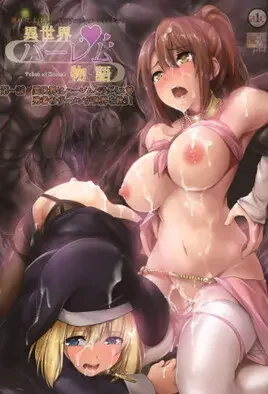 Review Author: Not available
Animation Score: 8.7
Characters Score: Not available
Plot Score: 7.2
Enjoyment Score: 9