You are now reading Youkoso! Sukebe Elf no Mori e [Review] online on HentaiWorld.TV
Overview
Youkoso! Sukebe Elf no Mori e is a fantasy hentai anime. It has been on air since early 2018, and it currently stands at four episodes. The series has a magical element to it that most viewers are looking for.
The series is directed by the highly revered director in the hentai anime industry, Raika Ken. It went ahead in Lune studio, where the anime picked up the pace.
It has classic graphics and an interesting storyline for viewers to enjoy. One of the most important points in focus is the mythical kingdom of Alfheim. The series revolves around the female elves of this kingdom, and their desperate tries at saving it.
There are four episodes of this show, and it is still in the air. You can watch this hentai series online until the next episodes are out. If you like watching magical hentai anime, this show could be a great next watch for you. It is also suitable for newcomers in case you have no prior experience in adult Japanese anime!
Continue reading to find out more about this series and its story.
The premise of the show
The show revolves around the magical kingdom of Alfheim. This kingdom is ruled by a group of female elves who do not have a single man among them. It is very difficult for these female elves to protect their land from intruders.
After a lot of searching, one of the young elves' stumbles upon their Messiah. This Messiah is a human man who has the potential to save their kingdom. She transports him from his human world into their world of magic with her powers. He is then given the responsibility to save their tribe against the injustices of the dark elves.
The only way to save Alfheim is for him to have sex with all these elves. He must impregnate them so that they can bare his children. This is their last hope to protect their kingdom against the vile dark elves in the neighboring kingdom. They have already faced a huge loss fighting with the other kingdom, so they are desperate for his help.
None of these elves have had human sex before, so this experience is very new to them. The Messiah has a huge responsibility to have sex with all of them and impregnate them successfully.
Initially, these elves feel a little pain because it is their first time. However, the skills and the strength with which the Messiah thrusts himself into them makes it all better!
The dark elves find out about the Messiah and want to keep him for themselves. The series then progresses with the residents of Alfheim trying to save their kingdom with the Messiah's help.
Episodes and characters
The hentai series currently stands at 4 episodes available on the internet. You can watch these episodes online and wait for the next part to air. One prime attraction of this series is its popular outro theme called, Voice by Saika Shiki.
The story is not complete until the dark elves are not defeated once and for all. The kingdom of female elves has many important characters that play a major role in the series. Here are a few that you must remember.
The first episode showcases Lucie, a young female elf. She was the first one to enjoy human sex with the Messiah by the riverbank. She also contributes towards defeating the dark elves later on in the show.
Nol is another important character who is responsible for bringing the chosen male to their magical kingdom of Alfheim. She is also a very young elf who enjoys the pleasures of human sex.
Other main characters in the series include Evelyn and Elda. All the female elves in this series are after the Messiah, so he can give them what they want. These females have never tried anything like this before, and they seem to be enjoying it in their first time itself!
Pros and cons
Here are a few pros and cons that can help you get a better understanding of how this show works. As a seasoned hentai viewer, you might have certain prerequisites that you just cannot do without. Continue reading to find out more.
Pros:
Good graphics
Gripping story
Multiple lead characters
Great soundtrack
Cons:
4 episodes released in 2 years
In conclusion
If you are in search of a tasteful hentai anime, this is the one for you. The story will have you at the edge of your seat while you still get to enjoy the fun adult content. It is a great watch for first-timers, too, as this series never fails to deliver to their audience.
Watch it today and see a whole new side of mythical adult Japanese anime. Youkoso! Sukebe Elf no Mori e is the perfect concoction of everything that you would want from a hentai series!
You are currently reading Youkoso! Sukebe Elf no Mori e [Review] online on HentaiWorld.TV. 91735 people visited this review.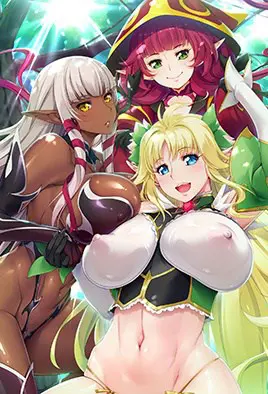 Review Author: Not available
Animation Score: 9.5
Characters Score: Not available
Plot Score: 7
Enjoyment Score: 8.7