You are now reading Kyonyuu Princess Saimin [Review] online on HentaiWorld.TV
Overview
Kyonyuu Princess Saimin is a Japanese hentai series that aired first on April 3, 2020. This hentai anime series is set in a fantasy world and touches on multiple censored scenes that are enjoyed by many users.
This series is directed by Raika Ken and is from Studio T-Rex. The story was originally adapted from a visual novel or virtual game that goes by the same name as this series. This VN was created by Studio Lune.
Since then, people from all over the world have indulged in this show. The mystery, fantasy, and the visual effects of this show are some of the most redeeming qualities of this hentai series.
It is available online for viewers to watch. However, it is advised that you watch it in seclusion. You might not want to watch these naughty visuals with your family at dinner time!
Story
The premise of this show, as mentioned earlier, is adapted from a VN named Kyonyuu Princess Saimin. This hentai series has managed to keep the fantasy element of this story intact. Taken on by Studio T-Rex, this series is as enticing and entertaining as hentai anime gets.
It is set in a fantasy world that showcases a kingdom solely rules by female characters. The kingdom has been headed by multiple generations of female rulers. This series revolves around a breach into this female-led system by a prince with magical powers.
This prince from another kingdom has acquired powers that allow him to hypnotize anyone he wants. He mentions a highly skilled female assassin and credits her for bringing him the Masir's egg. This egg is the source of his mind-controlling powers.
The entire hentai series then showcases how this prince manipulates the queen and her two daughters. His ultimate goal is to impregnate all the women in the royal family so he can become the ruler.
In the first episode, the Queen can be seen teaching her youngest daughter how to please a man. Many other scenes showcase ways in which these royal women please their infiltrating king.
The king's hypnotic influence breaks in case anyone under it feels the pain of any kind. The Queen's oldest daughter is also a knight for this kingdom. Initially, she feels entrapped in the prince's hypnosis. However, she fights through it and breaks the spell.
The series then progresses, and you find out how the royal family breaks free. Nevertheless, the story is pretty much the icing on the cake. You will not find yourself getting bored watching this hentai series!
Characters and episodes
The mythical kingdom in this hentai anime is ruled by powerful female leads. The show begins with the two female leads Queen Tamanna and her youngest daughter Saphina. The other female lead in the show is the eldest daughter Farasha.
The queen herself seems to be very experienced in pleasing men. She shows a lot of skill when the prince hypnotizes her. She also teaches Saphina how she can be of service too.
Saphina is a virgin princess who does what she is asked to. She looks like her mother and is following in her footsteps.
The knight princess Farasha is a more powerful character. She gives in to the hypnosis at first, but she soon learns how to fight it.
The prince is a very strong negative character in this hentai anime. However, he is the only male lead in the all-female kingdom. He manipulates the royal females and exploits them as he pleases to impregnate them.
Other characters in this series also include the female assassin, Kazuha. She brought the Masir's egg to the Prince and orchestrated this situation.
This two-part hentai series is a great watch for you if you are into women with big breasts. Both episodes have the story evenly distributed, and it implores you to watch it to find out what is next.
One of the best features of this series, after the characters and storyline, are its graphics. The scenes in this anime are very precise and detailed. The series has very accurate animations that will get you hooked at once!
Pros and Cons
The series may be a great watch for people who are into hentai anime. However, if you are unsure about it, here are a few pros and cons of this show.
Pros:
Multiple women
Strong characters
Great storyline
Terrific animations
Cons:
Single male character
Short series
To sum up
Kyonyuu Princess Saimin is a must-watch for regular hentai viewers. It is a classic show with a very intense and gripping story. Even if you are new to hentai anime, this series is a great place to start!
With the 3 female leads and 1 antagonistic male, you will be mesmerized in this anime. Moreover, the graphics and the animation are the cherries on top! So, give it a watch and figure out how much you enjoy it all by yourself!
You are currently reading Kyonyuu Princess Saimin [Review] online on HentaiWorld.TV. 179470 people visited this review.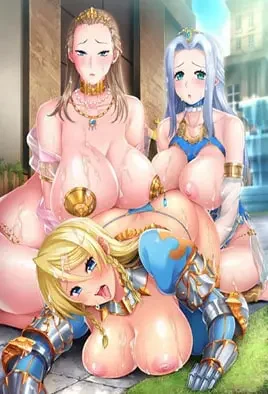 Review Author: Not available
Animation Score: 9.5
Characters Score: Not available
Plot Score: 9.2
Enjoyment Score: 9.5