You are now reading TenkafuMA: Diablo's Harem [Review] online on HentaiWorld.TV

Play as Caesar, the most powerful Archdemon in hell. Battle and conquer the demon realm, human realm, or even the heavenly realm! Gradually expand your harem, but don't forget to power up as you enjoy yourself with the babes!

TenkafuMA is a H-gacha game that released globally in January 2021, which has a turn-based card battle system where you build a team of five waifus and conquer the world in the shoes of the powerful Archdemon Caesar. It's the first game developed by Taiwanese company SG-Arts, packing incredible quality in artstyle, H-scenes and gameplay. The game is published by EROLABS and is available on Android and iOS.
The game has 5 different elements and classes, with hundreds of skill combinations, allowing you to create the strongest harem army in your own way. Find your favorite battle style in the turn-based- strategy combat game. In addition, the game also offers a great variety of bizarre items, including tentacles, lampreys, popsicles for you to discipline your girls.
Animated Spine CG, Enjoy the Sex Scenes! Fully-voiced animated Spine CG, experience the most realistic sex adventure! Imprisonment? Tentacles? Cuckold? Everything you can't think of!
Fulfill all your sex fantasies in the best hentai game TenkafuMA!
Play now TenkafuMA: Diablo's Harem on your Android or IOS phone.
You are currently reading TenkafuMA: Diablo's Harem [Review] online on HentaiWorld.TV. 420259 people visited this review.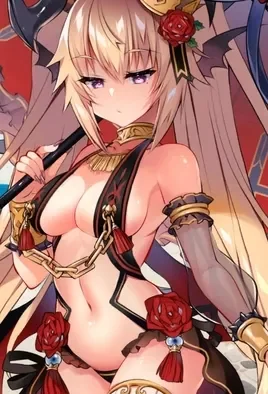 Review Author: Not available
Animation Score: 10
Characters Score: Not available
Plot Score: 10
Enjoyment Score: 10